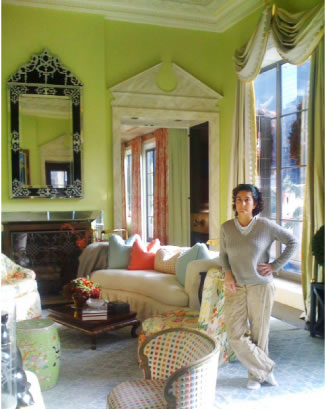 Haleh Atabeigi has "the mind of a mathematician, the heart of a painter and the hands of an artisan." These qualities come together to form exquisitely designed patterns, unique interpretations of classic decorating styles, and one-of-a-kind paintings that truly make an intimate or public space come to life.
From her first formal training at age 12, through her celebrated more than two-decades-long work with the great interior decorator: the late dear Mario Buatta, Haleh's brushstrokes continue to leave an indelible mark.
Many of her finest works are featured in the monograph Mario Buatta: Fifty Years of American Interior Decoration, published by Rizzoli in 2013, and in Architectural Digest, InStyle-Home, House and Garden, House Beautiful and more.